Disentangling the shared family and financial commitments that define a marriage is a painful experience. For most of us, very little in life is as profoundly disturbing as the ending of what was once a happy marriage.
The lawyers at McMillan & Sobel have over 100 years of combined experience in representing clients in family law matters. We can and will promote and protect your rights under Ohio law as you go through this trying process.
Attorney Kevin R. McMillan maintain active domestic relations practices and are engaged in representation of clients in family law matters on almost a daily basis. These matters include actions for divorce or dissolution with all of the attendant issues of valuation and division of property and debt; establishment and allocation of parental rights and responsibilities over minor children; and establishment of proper amounts for child support and spousal support (alimony). Other family matter laws routinely handled by McMillan include post-divorce issues regarding enforcement of court orders; modification of previous amounts awarded for child support and/or spousal support; and modification of child rearing arrangements. The attorneys at McMillan & Sobel are also well versed in the practice of family law matters before the relevant juvenile courts, including actions to establish parentage and the allocation of parental rights and responsibilities between non-married parents.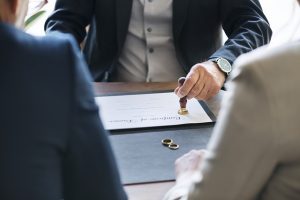 Within the area of family law, we have represented clients with substantial business interests that require valuation as a part of the process of establishing the value of marital assets. We have considerable expertise in the methods by which closely held businesses, financial service businesses, and professional practices are valued for purposes of domestic relations matters. Over the years, we have represented many clients of substantial means whose business interests require the application of sophisticated business valuation techniques.
This website is designed for general information only. The information provided in this site should not be construed to be formal legal advice nor the formation of a lawyer-client relationship.
Our practice focuses on the following family law areas:
Divorce

Dissolution

Child Support

Spousal Support

Child Custody Arrangements

Parental Rights

Division of Property and Debt