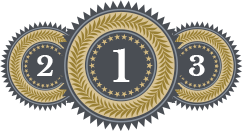 Attorneys Kevin R. McMillan and Jonathan F. Sobel of McMillan & Sobel, LLC, are continuing the law practice of the law firm formerly known as Kabat, McMillan, Mielziner & Sobel.
In 1969, Gary B. Kabat and Bruce L Mielziner founded the law firm Kabat & Mielziner. In 1980, Jonathan F. Sobel joined the law firm as an associate, becoming a partner in 1985. Kevin R. McMillan joined the firm as an associate in 1998, becoming a partner in 2014.  Gary Kabat retired in 2015 and Bruce Mielziner retired in 2018.
In the five decades since Gary Kabat and Bruce Mielziner founded the firm, the firm's principle goal has been to guide our clients through their legal challenges, protect their legal rights, and foster their personal and business success.
Our name has changed. Our principles have not.
Kevin and Jonathan continue to provide legal representation in areas including civil and business litigation, corporate and real estate transactions, family law, estate planning, probate administration of litigation, and bankruptcy.
Relationships. Respect. Results.
We work for you. You want an advocate—a champion of your interests. You want a lawyer who is tough and persistent. Someone who has not only the skills but the heart to stand up for you. Our attorneys provide large firm intellect with small firm accessibility.
We get referrals from clients and other law firms because they recognize the excellence in our intellectual ability and talent as attorneys, counselors, negotiators, and litigators.  They appreciate the unique advantages our "small firm" offers them due to our unique combination of teamwork, accessibility and accountability.  Ultimately, they like the results we get for them.
We invite you to view our attorney profiles to see our educational backgrounds, practical legal and business experiences, legal publications, and professorships —all of which distinguish us from typical small firm practitioners.
We work with you and plan for your success.
The elements to our success: Diligence, insight, and above all, strategy.
When you hire McMillan & Sobel, we start with a strategic assessment of your matter. What are your goals, and what will it take to get you there? As we bring your matter into focus, your desired results and your cost objectives serve as our guidelines.
We work with you to identify key issues and evaluate potential outcomes. We describe the range of strategies appropriate for achieving your goals, including negotiation, litigation, and alternatives such as arbitration or mediation. We discuss with you the costs as well as the advantages of each course of action.
Together, we create a strategic plan that is flexible and dynamic. That is where a small law firm has a big advantage. Where circumstances are continually evolving, we are able to make swift judgments and decisive moves to achieve your goals.
3
We will fight to protect
your legal rights under the law.
McMillan & Sobel is a full service law firm in the Pepper Pike / Beachwood area serving business and individual clients for their transaction and litigation needs in Cuyahoga, Lake, Geauga, Summit, Stark, Medina, Portage and Lorain counties.
The firm's practice areas include corporate/business startup, transactions and business litigation; corporate officer, director and shareholder disputes; contract disputes; complex collections; probate, estate planning and probate litigation; family law, prenuptial agreements, divorce, dissolution, spousal support and child support enforcement; bankruptcy, foreclosure defense; DUI, OVI, OVMI; general litigation; medical malpractice; and real estate transactions, leasing, and real estate dispute litigation.