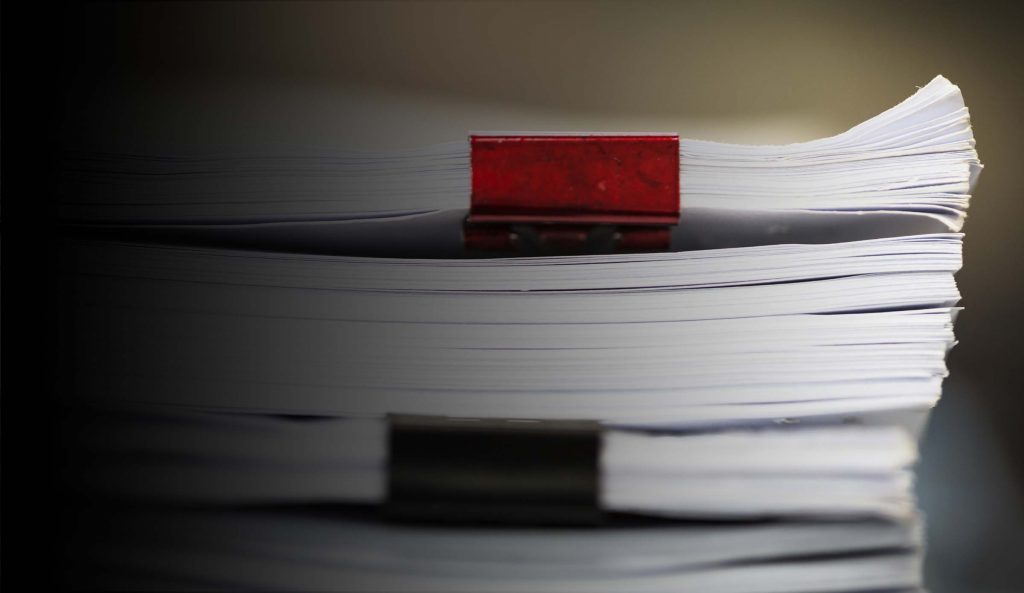 In this ever-changing environment related to the response to the Coronavirus/COVID-19, McMillan & Sobel, LLC will continue to provide legal services and resources to businesses and individuals. In addition, we have endeavored to accumulate Coronavirus related information on this webpage for general reference and use.
The information set forth in these pages shall not constitute legal device or create a lawyer-client relationship. Each individual circumstance is different and may require individual attention and advice.  Hopefully, these resources will be of helpful general use and information.
Under Section 12(u) of the Ohio  "Director's Stay at Home Order," legal services are deemed "essential" and exempt from the Order.  Therefore, while certain staff and counsel may be working remotely under social distancing requirements, we remain open and available for providing guidance, advice, advocacy and legal services to fulfill your needs.
GOVERNOR DEWINE AND OHIO DEPARTMENT OF HEALTH ORDERS
Following, and in some circumstances exceeding, CDC guidance, Ohio Governor DeWine and the Director of the Ohio Department of Health have submitted a series of temporary orders and amended orders generally  prohibiting mass gatherings of more than 50 persons; closing schools;  closing bars and restaurants but allowing limited food and alcohol carry out  and delivery sales, prohibiting operation of bowling alleys, fitness centers, indoor trampoline parks, indoor water parks, movie theatres and performance theatres;  closing senior centers, closing indoor entertainment centers; stopping all adult day support and vocational habilitation services for intellectual and developmentally disabled individuals in settings of more than 10 people; requiring pandemic day-care licensing; and  ordering the cessation of non-essential surgery.  Although guidance has not been made available as of this update, the Governor ordered that ALL barbershops, hair salons, nail salons, and tattoo parlors to close at the end of business March 18, 2020.
Governor DeWine announced that the Director of the Ohio Department of Health signed a sweeping, Stay at Home Order for all individuals to stay at home except as otherwise allowed in the Order.  The Order mandates that all non-essential business and operations shall cease.  Essential Business and Operations are defined in the Order and are encouraged to remain open, but shall comply with "Social Distancing Requirements," also defined in the Order.  The original effective dates were Monday March 23, 2020 at 11:59 p.m. through April 6, 2020, at 11:59 p.m. By an Amended Stay at Home Order, the effective date was extended to May 1, 2020.  Essential Travel and Essential Activities are permitted and include those defined on the Order, which include activities for health and safety, activities to obtain necessary supplies and services (including groceries and food), outdoor activity (compliant with Social Distancing Requirements), certain types of work, and caring for others.  The work which continues to be allowed is outlined in the Order, including work in the areas of Healthcare and Public Health Operations, Human Services Operations, Essential Infrastructure, Essential Governmental Functions, and other listed Essential Business and Operations.  The definition of "Essential Business and Operations" in the Order incorporates, but is not limited to the U.S. Department of Homeland Security, Cybersecurity & Infrastructure Security Agency (CISA), Memorandum on Identification of Essential Critical Infrastructure Workers During COVID-19 Response.  In addition, the Order specifically lists a significant amount of other essential businesses that are permitted to operate.  The Order also allows "Minimum Basic Operations" to maintain a business's inventory, physical plant and equipment, security, payroll, benefits, activities to allow remote operations, and related functions.  Enforcement of the Order will be by the Ohio Department of Health and local law enforcement.
The Amended Stay at Home Order created a Dispute Resolution Commission to evaluate and render guidance in situations where two local health departments have come to a different conclusion for similar businesses on what is or is not an essential business.
On March 18, 2020, Governor DeWine also announced the closure of all Ohio BMV locations, with the exception of five deputy registrar and five driver exam stations for service for Commercial Driver's License renewal and testing.  The announcement included that the governor and legislature would work on extending license and registration expirations; that Ohio car dealerships were ordered to issue 90 day temporary tags, that TSA announced they would accept licenses expired since March 1, 2020; that BMV would pause administrative suspensions for failure to renew; that Ohio would be "in communication" with various other state governments regarding license expiration enforcement; that "the Ohio State Highway Patrol will not issue tickets to drivers whose [they probably mean "for", but said "whose"] licenses recently expired or expire while BMV services are unavailable" and recommended other law enforcement agencies do the same.
UPDATE:  On April 30, 2020, the Department of Health extended the stay at home order to May, 29, 2020 at 11:59 p.m., while allowing a phase in of the opening of certain business with exceptions and safety rules in its Director's Stay Safe Ohio Order.
OHIO UNEMPLOYMENT COMPENSATION
An Executive Order issued by Governor DeWine created flexibility for Ohioans to receive unemployment benefits during Ohio's emergency declaration. Unemployment benefits will be available for eligible individuals who are requested by medical professional, local health authority, or employer to be isolated or quarantined as the consequence of COVID-19 even if they are not actually diagnosed with COVID-19.  The Order also allows unemployment benefit charges to be mutualized for contributory employers and ODJFS will waive penalties for late reporting and payments during the emergency declaration. For workers, the order waives both the initial waiting period and work search requirements.  As of this date, there has been no guidance provided as to the effect of severance payments on claims.  ODJFS maintains both a Coronavirus and Unemployment Insurance Benefits web page with Questions and Answers and a "Mass Layoff Instruction Sheet," assisting with claims applications. In HB 197, the Ohio Legislature codified the Governor's Order relaxing certain unemployment requirements and included a sunsetting provision, in conjunction with the crisis.
It must be remembered that unemployment benefits are generally unavailable for the self-employed, independent-contractors, and many members of the "gig economy."  We are watching the changing landscape to determine whether and what sort of emergency related benefits may become available to these specific categories of businesses/individuals.  The Families First Coronavirus Response Act, discussed more fully below, provides a self-employment tax credit for certain self-employed individuals as though they would be entitled to certain sick leave and paid family leave if they were an employee of an employer according to the FFCRA.  Goveror DeWine's administration has reached out to the federal government to see whether special "Disaster Unemployment Assistance" benefits can be offered to help self-employed individuals.  The Paycheck Protection Program (PPP) emergency loans, provided by a part of the CARES Act passed by Congress and signed by the President, and administered by the SBA, expands the typical small business beneficiaries of such loan programs, to include sole proprietors, independent contractors, and the self-employed under certain circumstances.  This program is more fully described below.
The federal CARES Act expanded unemployment benefits in a number of ways.  First, it provides an additional $600 weekly benefit for periods between April 5, 2020 and July 31, 2020, in addition to the amount available under state law.  The Pandemic Unemployment Emergency Compensation ("PUEC") program also extends unemployment benefits for thirteen weeks beyond the period state unemployment benefits would otherwise expire.  The Pandemic Unemployment Assistance ("PUA") provision of the CARES Act extends unemployment benefits to people who are traditionally ineligible for state unemployment benefits, such as the self-employed, independent contractors, freelancers, members of the gig economy, or those whose state benefits have expired or otherwise been exhausted, provided that they are eligible by having been affected by COVID-19 under certain circumstances as prescribed by the Act, Sec. 2102.  The DOL has provided letter guidance, confirming that "requirements include that individuals are only entitled to benefits if they are no longer working through no fault of their own and that individuals must be able and available to work."
THE CARES ACT ECONOMIC IMPACT PAYMENTS
The Treasury Department and the Internal Revenue Service, under authority of the CARES Act, are working together to distribute economic impact payments directly to taxpayers automatically.  However, some people will need to submit tax returns to receive the payment. Tax filers with adjusted gross income up to $75,000 for individuals up to $150,000 for married couples filing joint returns will receive the full payment of up to $1200 for individuals or $2400 per married couple and up to $500 for each qualifying child.  For filers with income above those amounts, the payment amount is reduced by $5 for each $100 above the $75,000/$150,000 thresholds.  Single filers with income exceeding $99,000 and $198,000 for joint filers with no children are not eligible. People who are not required to file tax returns, such as social security recipients or railroad retirees, will receive payments based on information returns Form SSA-1099 or Form RBB-1099  The IRS provides additional information here.
OHIO RESOURCES FOR INDIVIDUALS, SMALL BUSINESSES, AND NONPROFITS
Ohio has created a centralized online location for available resources to help business and workers impacted by the COVID-19 crisis.  For businesses, Ohio provides links to information on the state liquor buyback, SBA Economic Injury Disaster Loan Program, Publicly Funded Daycare, ODOT relief via trucking waiver, Ohio BWC premium relief, and Ohio Department of Insurance health insurance continuation coverage, premium deferral and relief.
FAMILIES FIRST CORONAVIRUS RESPONSE ACT (FFCRA)
On March 18, 2020, the President signed the Families First Coronavirus Response Act (FFCRA) .
One part of the FFCRA modifies the comprehensive Family and Medical Leave Act "FMLA," to generally create a federal emergency paid leave for employees of companies with fewer than 500 employees who seek leave as a result of the public health emergency to care for their children whose school or daycare has been closed as a result of COVID-19, and restoration of such employment after leave.  However, there are a bevy of exceptions, including for restoration of employment for employers of fewer than 25 employees under certain specified conditions expressed in the Act.  There are periods of both unpaid leave and paid leave provided in the Act.  Generally, after 10 days unpaid leave, employers shall provide employees paid leave of not less than two-thirds of an employee's regular rate of pay, not exceeding $200 per day or $10,000 in the aggregate.  The Act further provides that the Secretary of Labor has authority to issue regulations exclude certain health care providers and emergency responders as eligible employees and to exempt small businesses of fewer than 50 employees when the imposition of such requirements would jeopardize the viability of the business as a going concern.  Therefore, employers of such small and medium sized businesses should seek guidance on whether they or their employees fall under the specific requirements and definitions of the statute.
Another important part of the FFCRA, the Emergency Paid Sick Leave Act requires employers to provide paid sick time to extent that the employee is unable to work (or telework) due to a need for leave related to the Coronavirus because the employee is subject to a Federal, State, or local quarantine or isolation order, the employee has been advised to self-quarantine by a health care provider, the employee is experiencing symptoms and is seeking a diagnosis, the employee is taking care of someone who is subject of a quarantine or isolation order or is under self-quarantine, the employee is taking care of their children at home because of the precautions.  Employers of health-care providers may elect to exclude such employee from application of this section of the Act.  For employees directly affected by the virus, paid sick leave is for the amount of their regular pay (whether salary or hourly, and if hourly for the number of hours that the employee would have been scheduled) but with a top limit $511 per day.  Full-time employees in this category are entitled to 80 hours of paid sick time (or two weeks for salaried employees), and for part-time employees the time period equal to the number of hours that the part-time employee works on average over a two week period. For employees caring for others, paid sick time is two-thirds of their regular pay, but subject to a cap of $200 per day, $2000 in aggregate payments.  Paid sick time is not required for persons who have been laid off, were terminated, resigned, or retired.  If paid sick time started for any such employees, it need not be continued after a layoff, termination, resignation or retirement.  the employer cannot require the employee to first use other compensated leave time such as vacation time or other paid absences such as PTO time.  Nor can the employer require that the employee search for a replacement to cover the hours that the employee is using paid sick time.  A required pay provision ensures that such sick pay shall not be less than applicable minimum wage rates and there is a formula for determining varying schedule hours.
In support of these requirements, the FFCRA provides a payroll tax credit to employers for required paid sick leave and paid family and medical leave in conformance with the Act, which is refundable.  Therefore, businesses should seek legal advice when dealing with these new provisions to ensure cohesive business, legal, and tax planning.
As mentioned above, a subset of the Tax Credit for Paid Sick and Paid Family and Medical Leave part of the FFCRA provides a "Credit for Sick Leave for Certain Self-Employed Individuals."  Specifically, this portion of the Act allows a credit against the self-employment tax of eligible self-employed individuals as though they were entitled to paid sick leave under the Act as an employee of an employer. The eligibility for and amount of the credit are subject to certain prescribed conditions and calculations set forth in the Act, and is refundable.
Please let us know if you have any questions while navigating the COVID-19 response and the FFCRA.
U.S. SMALL BUSINESS ADMINISTRATION (SBA) DISASTER LOANS
The SBA has declared Ohio as a state where companies can seek loans for economic injury caused by COVID-19.  Long term, low interest loans are available for small businesses and non-profits under the Economic Injury Disaster Loan program to help pay bills for payroll expenses, fixed debts, and accounts payable.  The declaration prompts information of the application process to be made available to affected small businesses within the state.  terms are determined on a case-by-case basis upon each borrower's ability to repay.  Further information can be found here, and a link to apply is here.
PAYCHECK PROTECTION PROGRAM LOANS
The CARES Act, Section 1102 creates the Paycheck Protection Program (PPP) Loans, which is presently funded in the Act at $350 Billion for the whole program. It is an emergency lending facility, administered by the SBA under its Section 7(a) program.  With it, small businesses, defined as having 500 employees or less, non-profits, sole-proprietors, independent contractors and certain self-employed individuals are eligible to participate in the loan program, provided they were in business on February 15, 2020.
The maximum loan amount is the lesser of 2.5 times the average monthly payroll costs for the year before the date on which the loan is made or $10 million.  There are caps on wages, commission, income, net-earnings, and compensation used to determine payroll costs within the calculation.  For new businesses, the measurement period would be January 1 to February 29, 2020. The funds may be used for payroll costs, healthcare and benefit plans including paid sick or medical leave, and insurance premiums, mortgage interest obligations, rent, utilities and interest on other debt obligations incurred prior to February 15.  The Act also cross-references the FFCRA.
The PPP runs through financial institutions, such as your local bank, and the Department of Treasury and SBA may determine additional lenders through which to administer the program. There are generous terms on these loans including an interest rate not to exceed 4% during the covered period and payment deferral of not less than six months and not more than one year (including payment of principal interest and fees).  Length of the loan may vary with a maximum maturity of 10 years.  PPP Loans will not require personal guarantees or collateral.
The PPP also provides loan forgiveness, which debt forgiveness is also excluded from taxable income. Loan forgiveness is for an eight week period after the loan's origination date for amounts incurred for payroll costs, payment of interest on mortgage obligations, rent obligations and utility payments. In order to promote continued employment within these small businesses, loan forgiveness is tied to maintaining employees on the payroll. Loan forgiveness will be proportionately reduced by the average number of employees reduced during the covered period versus that same period in 2019, and by any reduction in total employee salary or wages during the covered period in excess of 25%.
In addition, in order to qualify, applicants must make a good-faith certification that the loan is necessary because of the economic uncertainty caused by COVID-19 and that the funds will be applied to maintain payroll and the other designated required payments. In addition, the applicant must certify they are not receiving other assistance or funds for the same uses from any other SBA program.
CORONAVIRUS TAX RELIEF
The Treasury Department and the Internal Revenue Service are providing payment relief to individuals and businesses.  Income tax payment deadlines for returns with a due date of April 15, 2020, are being automatically extended until July 15, 2020, for up to $1 Million of the 2019 tax due.  This applies to individual returns, including self-employed individuals, and all entities other than C-Corporations, such as trusts and estates. As of March 20, 2020, The Treasury Department extended the relief to include the filing of taxes.  Therefore, the filing and payment of federal income taxes has been moved from April 15, 2020 to July 15, 2020.
For C Corporations, income tax payment deadlines are being automatically extended until July 15, 2020, for up to $10 Million of their 2019 tax due.
The relief also includes estimated tax payments for 2020 due April 15, 2020.
This relief only applies to federal income tax (including tax on self-employment income) payments otherwise due April 15, 2020, not other types of federal tax.
When the Governor signs HB 197, the State of Ohio income tax filing and payment deadline will also be extended to July 15, 2020, which will automatically extend municipal income tax deadlines.
COURTS AND CIVIL LITIGATION
The Courts in the State of Ohio are not a "unified court system," because they not are controlled by a central governmental unit or court, but rather they operate on a court-by-court basis, governing themselves by their own orders and rules of court.  Although there was some debate regarding the Ohio Supreme Court Chief Justice's ability to mandate a unified and standard order, the Ohio Chief Justice declined to make such an order.  The Ohio Supreme Court has issued Guidances, Ideas and Considerations; prepared critical event preparation and response for local courts; prepared a sample COVID-19 Emergency Order; and made available Continuity of Operations Plans set forth in rules, templates, and guides.  The Ohio Supreme Court website with all of these materials and more on the COVID-19 response can be found here.
In response to the COVID-19 crisis, many trial Courts in Ohio. which are the County Courts of Common Pleas and the various Municipal Courts have made special or emergency orders to accommodate the health crisis by significantly reducing operations, but generally remain open for essential court functions.  Civil filing deadlines and the ability to make civil case filings largely remain the same, unless they become subject to specific court orders either generally or on a case-by-case basis.  However, civil hearings may be cancelled, continued, or held by telephone or videoconferencing, depending on the jurisdiction and matter.  Public access to the buildings themselves vary by Court.
In the Cuyahoga County Court of Common Pleas, for example, the Justice Center and Old Courthouse are "open with restrictions", as set forth in its March 16, 2020 Order with public access allowed only after being made subject to and passing a personal health screening.  On March 19, 2020, the Cuyahoga County Court of Common Pleas ordered the implementation of a reduced docket, with a focus on incarcerated individuals and emergency matters before the Court.  It had already suspended, on March 16, 2020, all in-person civil proceedings, except emergency actions, for thirty days.  Foreclosures are stayed for a period of 60 days. The Cuyahoga County Domestic Relations Court in the Old Courthouse is restricted even more to public access for only those seeking Civil Protection Orders with a pre-arranged appointment with the Domestic Violence Center.  Most court hearings and other proceedings, mediation and family evaluations are being held by telephone or videoconference — if not postponed. Attorneys seeking approval of domestic relations decrees or judgments may now email them to the court.  Everyone is urged to submit new domestic relations filings by e-filing.
Per Amended General Order No. 2020-05-1, all Courthouses of the United States District Court for the Northern District of Ohio, are closed to the public until May 1, 2020.  Only persons having official business authorized by this general order or by a presiding judge, including credentialed media, may enter courthouse property.  This applies to all divisional locations, including Cleveland.  For civil cases, no jury trials will commence before May 1, 2020.  Trial dates currently scheduled during that period are vacated.  All scheduled civil matters will be conducted by telephone or videoconference unless otherwise canceled by the assigned judge.
Ohio HB 197, passed by the Ohio Legislature, and signed by the Governor March 27, 2020, tolls Ohio statutes of limitation for criminal, civil and administrative matters that are set to expire between March 9, 2020 and July 30, 2020.  Other deadlines are also tolled, including "any other criminal, civil, or administrative limitation or deadline under the Revised Code."  The tolling expires on the date the emergency period ends, or July 30, 2020, whichever is sooner.  The Chief Justice of the Ohio Supreme Court issued an Entry on that same date, March 27 ,2020, ordering during this same time period between March 9, 2020 and July 30, 2020, "that the time requirements imposed by the rules of the Court and set to expire during the term of this order shall be tolled", but also ordering:
"Notwithstanding the tolling of time requirements imposed by this order, the Court, local court, hearing panel, board, or commission, as applicable, may still require filing in accordance with existing rules and issue orders setting a specific schedule in a case or requiring parties to file documents by a specific due date if pertaining to a situation that requires immediate attention. A specific order in a case issued on or after March 9, 2020, shall supersede the tolling provisions of this order, unless otherwise noted in that specific order. All courts shall in every case strive to be in uniform conformance with the language and intention of this order, as well as complying with all directives from the Director of the Ohio Department of Health, until the specified expiration date."
Therefore, each individual circumstance and case must be carefully reviewed and evaluated as to how they may be treated and/or how they may proceed in court during this unusual time.  These matters have not been tested constitutionally or otherwise, and many of these issues are unprecedented.   McMillan & Sobel attorneys are available to assist individuals and businesses with outstanding legal issues in Federal and State courts throughout Northeast Ohio.